Monopoly
St Albans
replaces
Mayfair on the "Here and Now UK" edition of Monopoly. As a result a giant dog appeared outside the Town Hall today:
Peal Tour 2007
We stayed in Bradford-On-Avon for this year's peal tour. Not the most successful tour ever - five losses and four peals for me:
Sunday - Cambridge S Royal lost at Chilcompton.
Monday - Stedman Caters lost at Bathwick
Monday -
Chippenham S Major
scored at Chippenham.
Tuesday -
Bristol S Major
scored at Melksham.
Tuesday - 8-Spliced S Major lost at Ditcheat.
Wednesday -
Urchfont S Major
scored at St Michael's, Bath.
Thursday -
Bristol S Major
scored at Ditcheat.
Friday - Stedman Triples lost at Buckland Dinham.
Saturday - London S Major lost Chewton Mendip.
On thursday we visited
Longleat Safari Park
and I took some
photos
.
Cumbria 2007
Dave Rothera organised a peal at each of the Cumbrian twelves over the August Bank Holiday weekend. I find this is always an enjoyable areas of the country to visit, and it was nice to do so without the emphasis being on walking.
Fine weather, beer, food and company made it an excellent weekend, the icing on the cake being that all three peal attempts were successful:
Friday
- Yorkshire S Maximus at Carlisle
Saturday
- Stedman Cinques at Whitehaven
Sunday
- Cambridge S Maximus at Broughton-in-Furness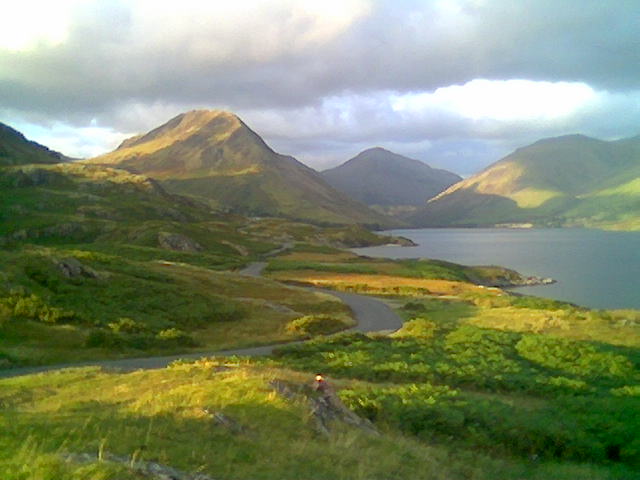 Yewbarrow and Great Gable, taken from Wast Water