The importance of ringing Idle
This year's peal tour was based around Derbyshire; we were centred in the village of Youlgrave (or Youlgreave). We stayed in the Farmyard pub (our room was called the Sheep Pen - the other two were the Pig Sty and the Cow Shed) which had one handpump serving Hardys & Hansons Olde Trip. We ate in the Bulls Head on the first night which did good food (if expensive) but the only beer they had was Bass or Pedigree, neither of which I'm all that fussed on. We spent the rest of the week in the George which had an excellent range of both food and beer.
Sunday's
peal
was at St Mary and All Saints church in Chesterfield, Derbyshire Surprise Royal. The bells were nice but hard work, and the method left a lot to be desired.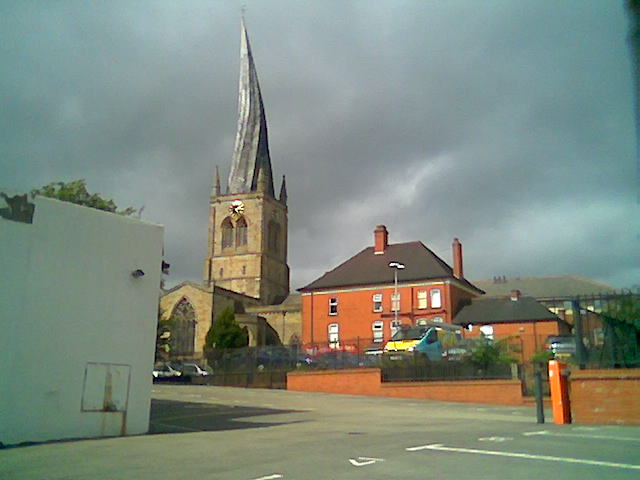 St Mary and All Saints church with its crooked spire
On Monday morning I went for a walk and found a geocache - really could have done with a map as it took me ages to find the correct path. A
peal of minor
was scored in the afternoon.
Tuesday started with a
peal of Bristol
followed by a lazy afternoon doing not much.
Wednesday morning included a trip along the
Peak Rail
followed by a peal attempt of Stedman Triples which was lost with about 20 minutes to go.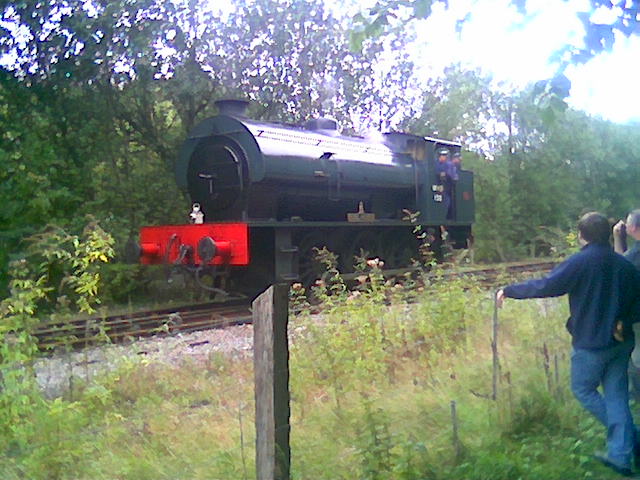 The locomotive on the Peak Rail
Thursday's
peal of Double Norwich
was scored in the morning followed by another afternoon doing little else but sleeping. Friday morning's peal of spliced was lost early on, but the successes resumed on Saturday morning with a
peal of Idle S Major
.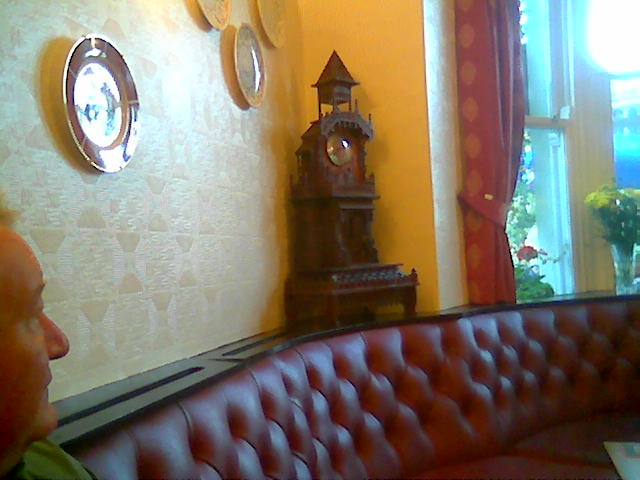 The rather ornamental clock in The George